Scroll to see all posters.
click to view full-size.
Do antenatal steroids benefit all late preterm gestations?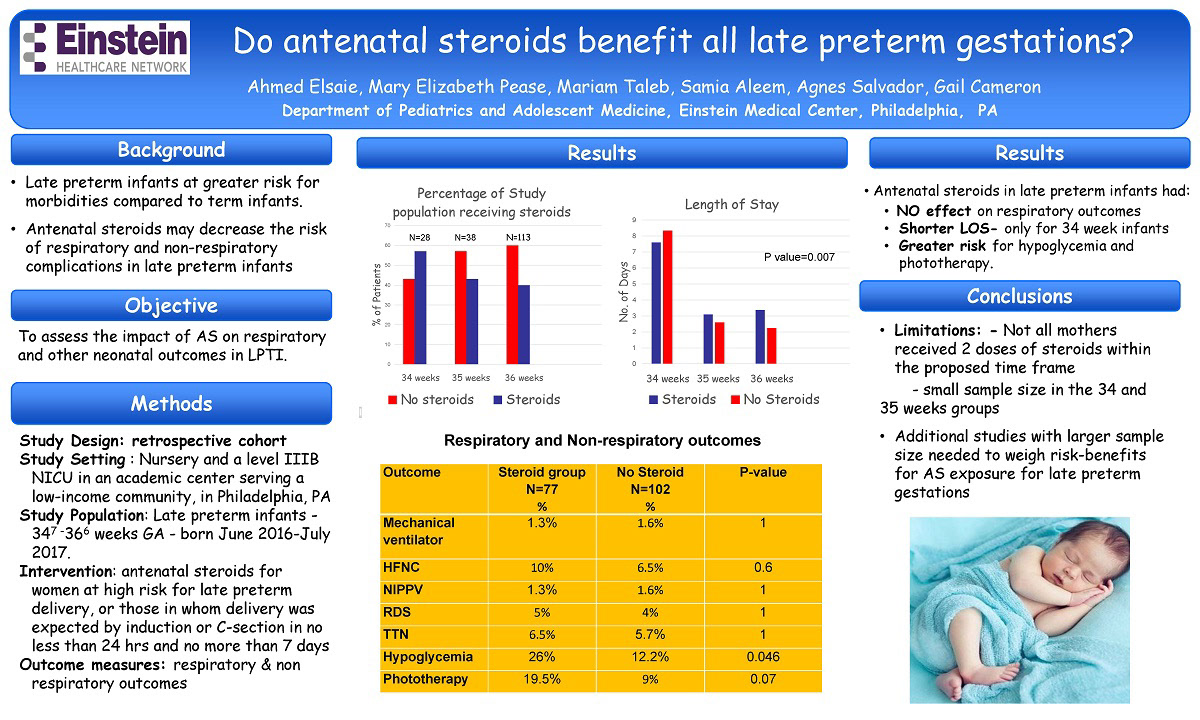 Ahmed Elsaie, Mary Elizabeth Pease, Mariam Taleb, Samia Aleem,  Agnes Salvador, & Gail Cameron

Steady-State Cognitive Function and Pain Severity in Youth with Sickle Cell Disease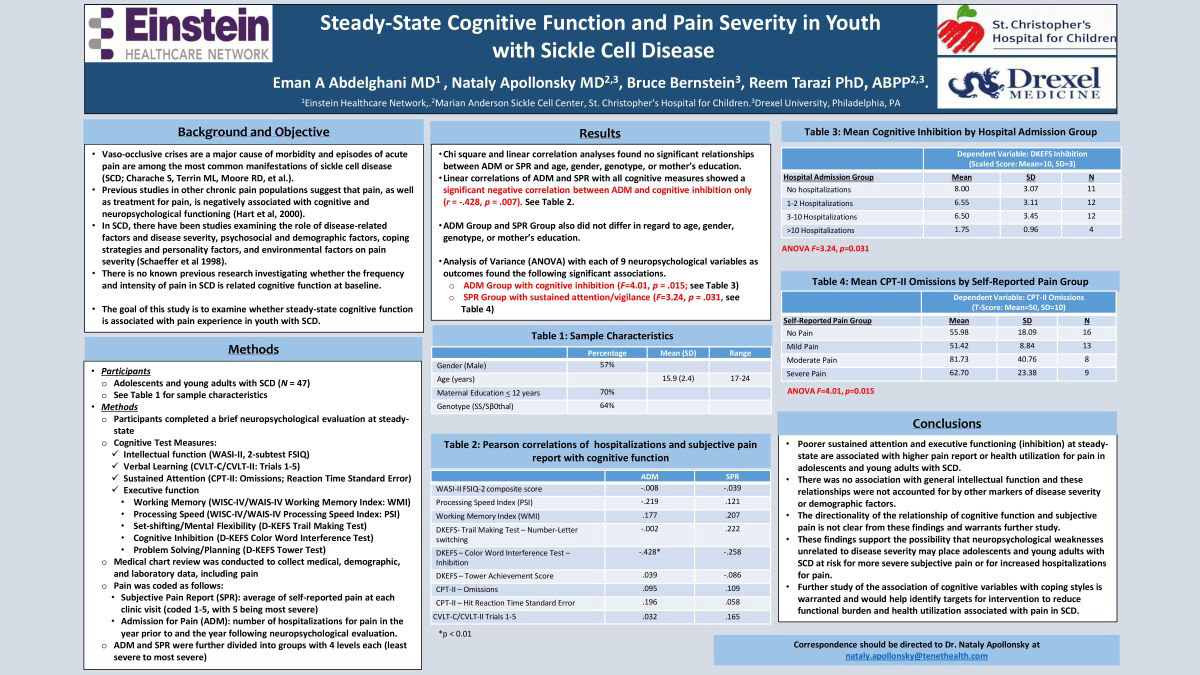 Eman A Abdelghani, MD, Nataly Apollonsky, MD,  Bruce Bernstein, & Reem Tarazi, PhD, ABPP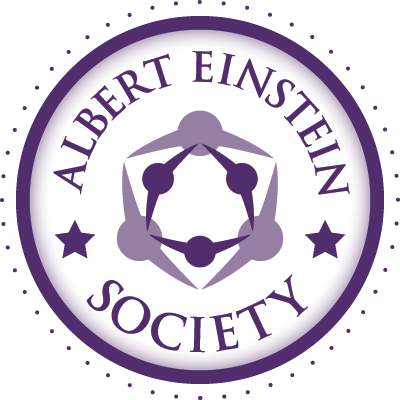 Screening for Neonatal Hypoglycemia in Breastfeeding Infants Increases Risk of Supplementation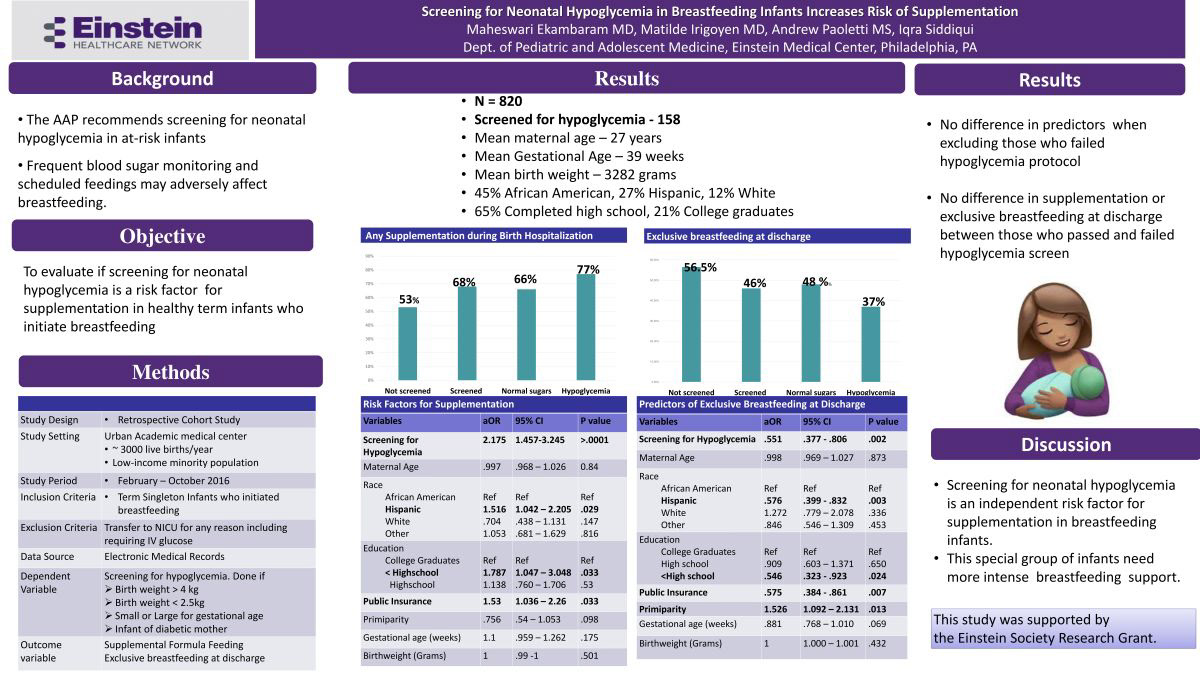 Maheswari Ekambaram MD, Matilde Irigoyen MD, Andrew Paoletti MS, & Iqra Siddiqui

Head CT in Children Undergoing Lumbar Puncture (LP) For Suspected Meningitis: Experience from an Urban Tertiary-Care Children's Hopsital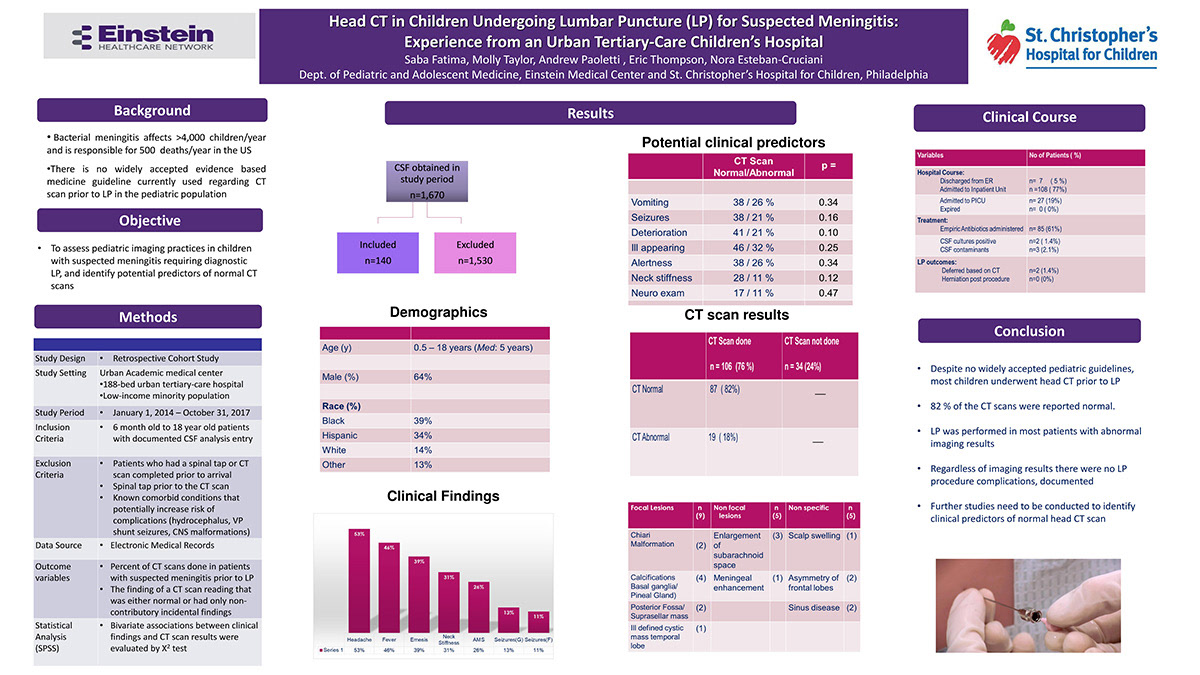 Saba Fatima, Molly Taylor, Andrew Paoletti, Eric Thompson, Nora Esteban Cruciani
Comparison of End Tidal Carbon Monoxide versus Direct Antibody Test in the Management of Neonatal Hyperbilirubinemia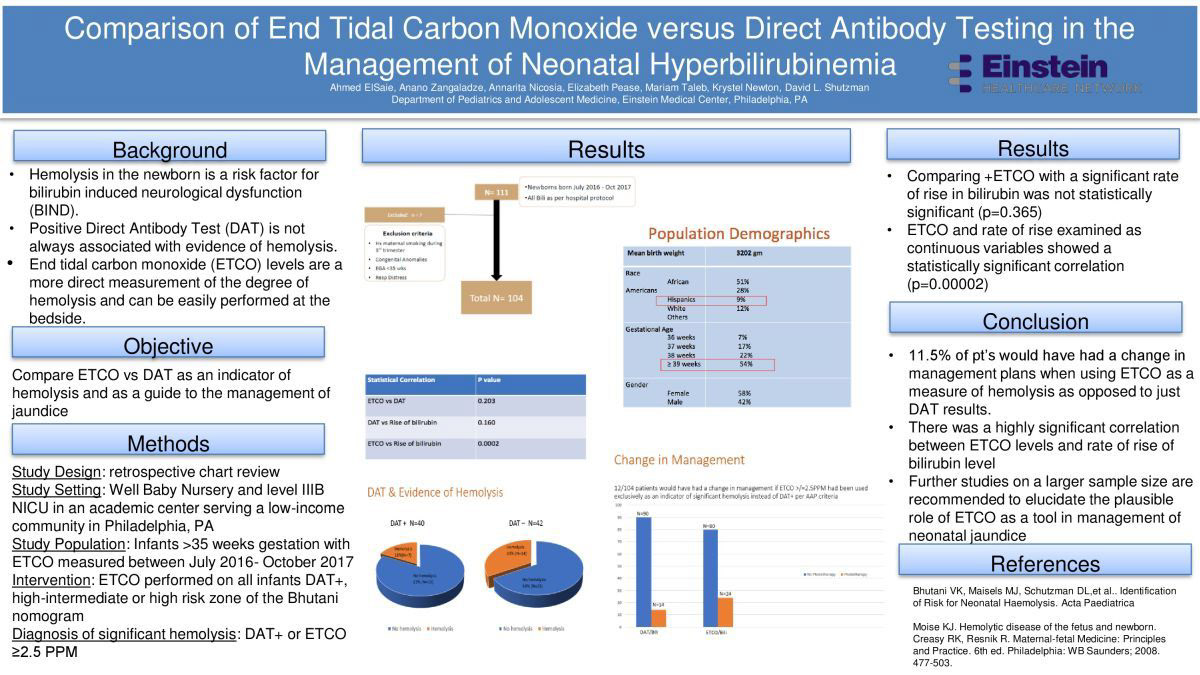 Ahmed ElSaie, Annano Zangaladze, Annarita Nicosia, Elizabeth Pease, Mariam Taleb, Krystel Newton, & David L. Schutzman

Potential Clinical Application of Point-of-Care Bilirubin
Binding Capacity (BBC) in Care of Stable and Unstable Neonates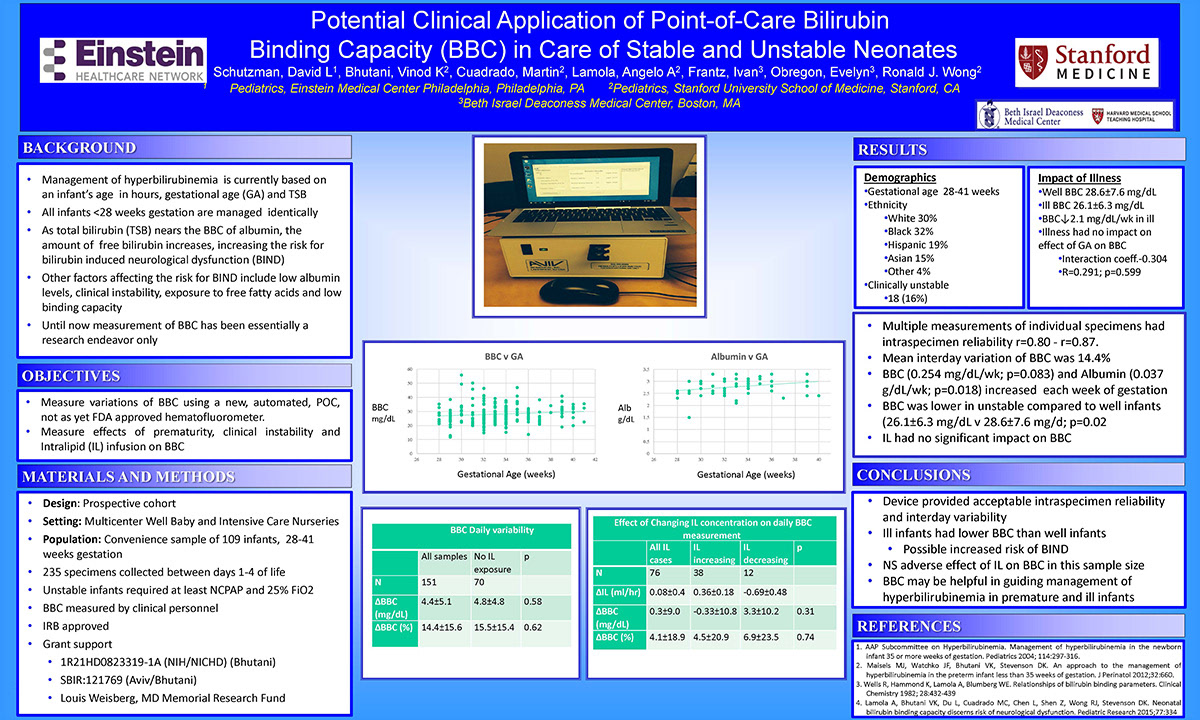 Schutzman, David L., Bhutani, Vinod K., Cuadrado, Martin, Lamola, Angelo,  Frantz, Ivan, Obregon, Evelyn, & Wong, Ronald  J.

Immature RBC Indices and Jaundice in Neonates with ABO Isoimmunization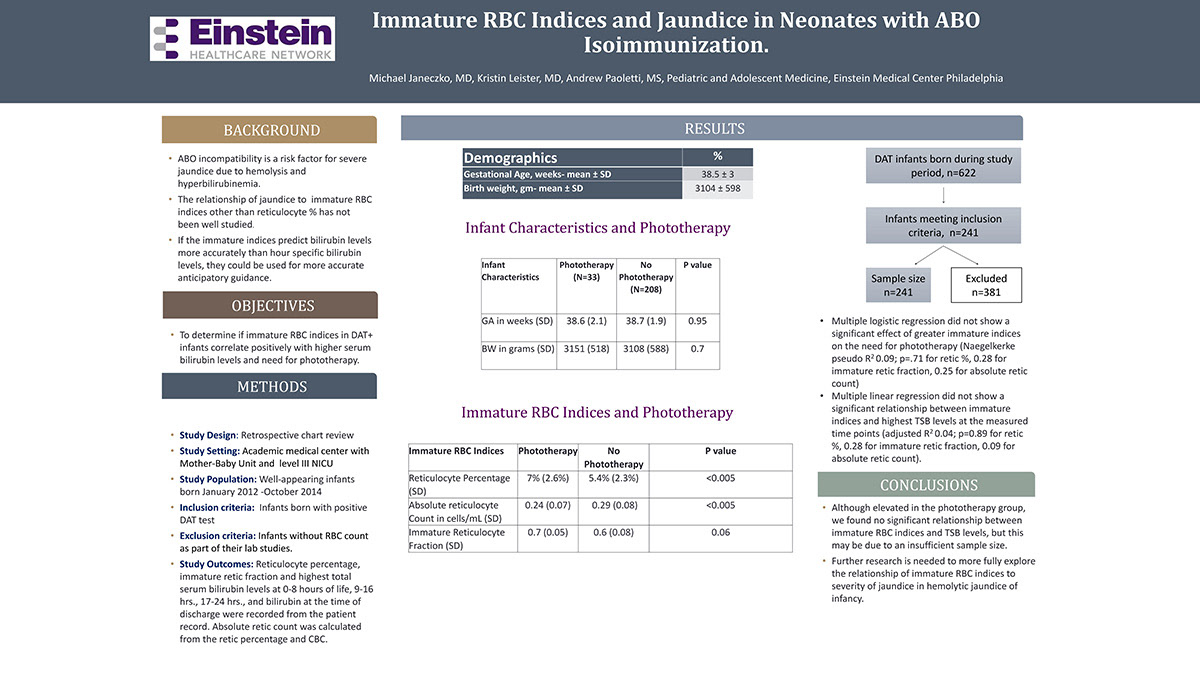 Michael Janeczko, MD, Kristin Leister, MD, & Andrew Paoletti, MS

Predictors of Hypoglycemia in Infants of Mothers with Pre-Gestational Diabetes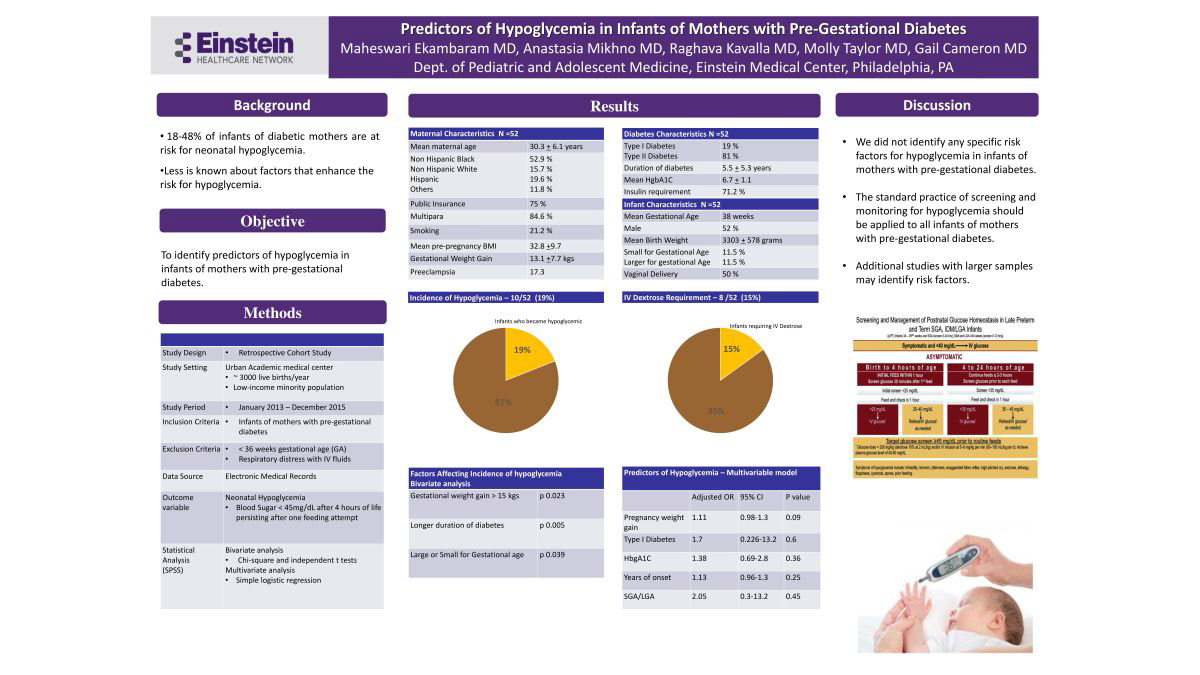 Maheswari Ekambaram MD, Anastasia Mikhno MD, Raghava Kavalla MD, Molly Taylor MD, & Gail Cameron MD